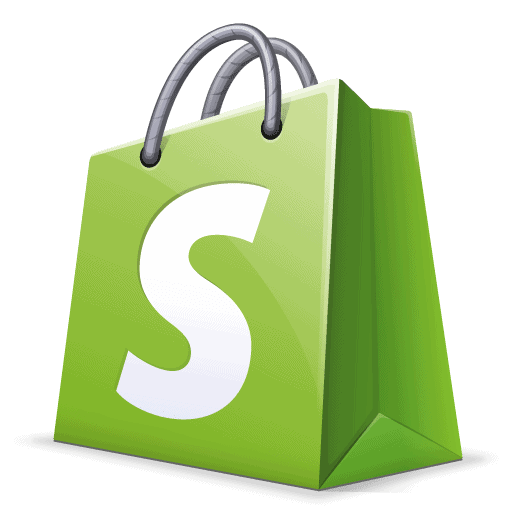 ABOUT Shopify
Shopify provides an eCommerce platform to customers so that they can sell their products online on social media. You can completely manage the look and feel of the online store and access promptly the themes that look amazing to you. The end result is you will get a highly customized store that depicts the personality of the business. The objective of Shopify is to sell the products of their customers in the simplest manner.
MAIN USES
The uses of implementing Shopify for developing an eCommerce platform are:
Provides visual appearance of the store selling products; thereby, enhancing the business of the clients.

Contains essential marketing tools.

Keeps the cost low in any industry without cutting corners.
Initially, Shopify was found in 2004 and was developed on the basis of the previous version of the software. This platform was founded by Tobias Lutke, Daniel Weinand, and Scott Lake. Due to being dissatisfied with the existing e-commerce product on the market, Lutke decided to develop his own. So the next version was released in June 2006. Further, the free mobile application was launched in April 2010 on the Apple store. With the help of this application, the users can see and maintain the stores from iOS mobile devices. Next, in August 2013, the Shopify payments were released. By 2014, the platform hosted 1,20,000 online retailers.
On May 21 2015, Shopify became public and started trading. In September 2015, Amazon.com introduced the closing of Amazon web store service offered to merchants and chose Shopify as the preferred migration provider.
Shopify OFFICIAL WEBSITE
ADVANTAGES OF Shopify

Available at cheaper rates and is found in the most convenient manner for those who do not wish to deal with any code.

In case, you are not from the technical background, setting up your own eCommerce store becomes easier.

Provides better UX and UI for the right customer.

Proves to be economical at the initial stage.

Provides good integration with SaaS services.

Provides end-to-end service integration.

Serves to be secure and reliable.

Has better loading speed.

Serves to be multi-lingual or multiple store with multi brand channel support.

Provides external systems that can be used in the store through an affordable enterprise level system.

Provides built-in speed and security for hosting.

Provides amazing customer support.

Helps you to do a great deal of marketing.

Provides amazing design layout.

Provides the add-ons to the Shopify App Store along with the Buy Button.
DISADVANTAGES OF Shopify

Require you to pay on a monthly basis for every little thing.

Provides limited customizable options.

Does not serve to be a content management system.

Problems faced in the initial setup process.
RELATED PROJECTS